UNPARALLELED SECURITY, IMPECCABLE DESIGN
Safemark is the dominant provider of electronic safes to the global hospitality industry and the approved supplier of leading hotel brands and management companies. With more than 1.5 million installations and the widest selection of safes, Safemark has engineered a complete line of safes to balance the unique needs of designers, operators and hotel guests. Installations range from luxury to economy properties with models crafted to accommodate case goods, walls, closets, and more.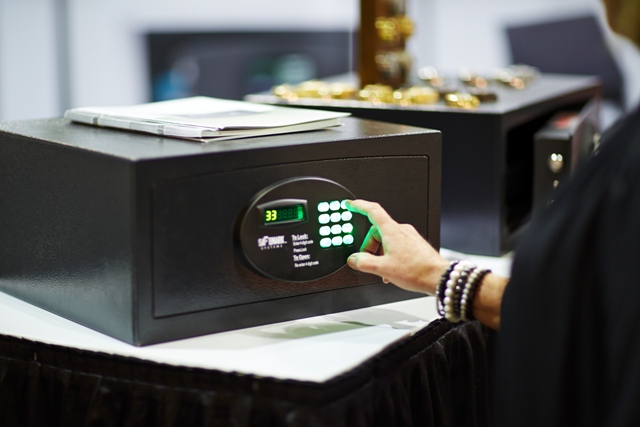 Since 2005, Safemark has owned and operated its manufacturing facility in Ningbo, China. This operation provides design, engineering, quality control, and logistics for all Safemark safes and lockers including home safes produced for China, Latin America, and Europe. Trusted and tested contract manufacturing partners are utilized for metal bending, painting and final assembly with Safemark quality assurance personnel overseeing all work.

THE SAFEMARK DIFFERENCE:
Our sales, production and service team brings over 350 collective years of experience in hotel safes
Our safes are Installed in over 10,000 hotels worldwide
We have long standing relationships and vendor contracts with every US hotel Brand and many internationally
Our product is backed with the longest manufacturer's warranty and the ONLY $10,000 warranty against forced entry in the industry
We bring peace of mind and security to over 50 million guests per year
We have pioneered numerous feature and design innovations including lighted key pad and the most sophisticated audit/override system in the industry
We deliver unsurpassed service and always do what we say we will do