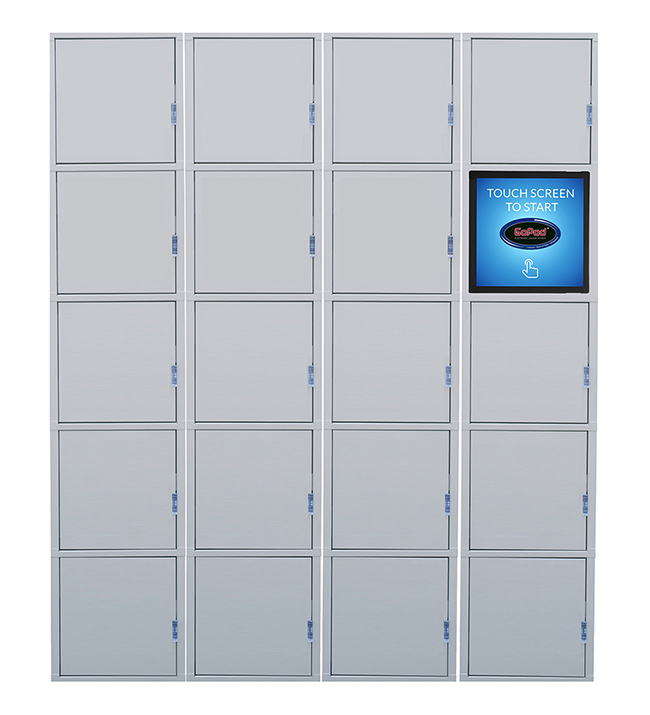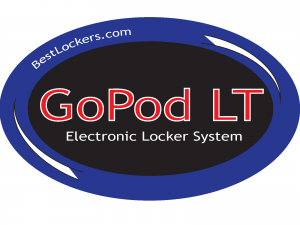 PERSONAL STORAGE SOLUTIONS FOR GUESTS & EMPLOYEES
The GoPod LT™ solution is a new, streamlined alternative to Best Lockers' more robust, industry-leading GoPod™ solution.
Using a clean and simple design for accelerated rental transaction time and guest ease-of-use, the GoPod LT offers venues of all shapes and sizes the chance to provide a cost-efficient secure storage option that will improve guest satisfaction.
GoPod LT comes equipped with an embedded pay station – thus, reducing the need for kiosk space, a state-of-the-art locking mechanism, and are tailored to fit your specific space and budget needs. The core functionality of GoPod LT includes user rental and access via a kiosk, in a manner similar to the GoPod system. GoPod LT will utilize a simple, and easy-to-use, newly designed tablet-based kiosk and will accept payment by credit card and coupon only. Upon rollout, the locker cabinets will be offered in standard and large sizes only, with plans to add more door opening options over the next 12-18 months.
IDEAL VENUES SERVED
Mid-to-Small FECs
Waterparks
Ski Resorts & Ski Areas
Museums
Theme Parks
Public Event Venues
SPECIFICATIONS
Tablet-based Kiosk
Payment by Credit Card & Coupon
Standard & Large Sizes
Cold Rolled Steel Locker Cabinets
Optional Reporting Module
LOCKER CABINET DIMENSIONS 15"W x 15"D x 72"H
DOOR OPENING DIMENSIONS 10" W x 15D x 13"H
SUPPORT TEAM
24/7 Service & Support
Field technicians
National phone support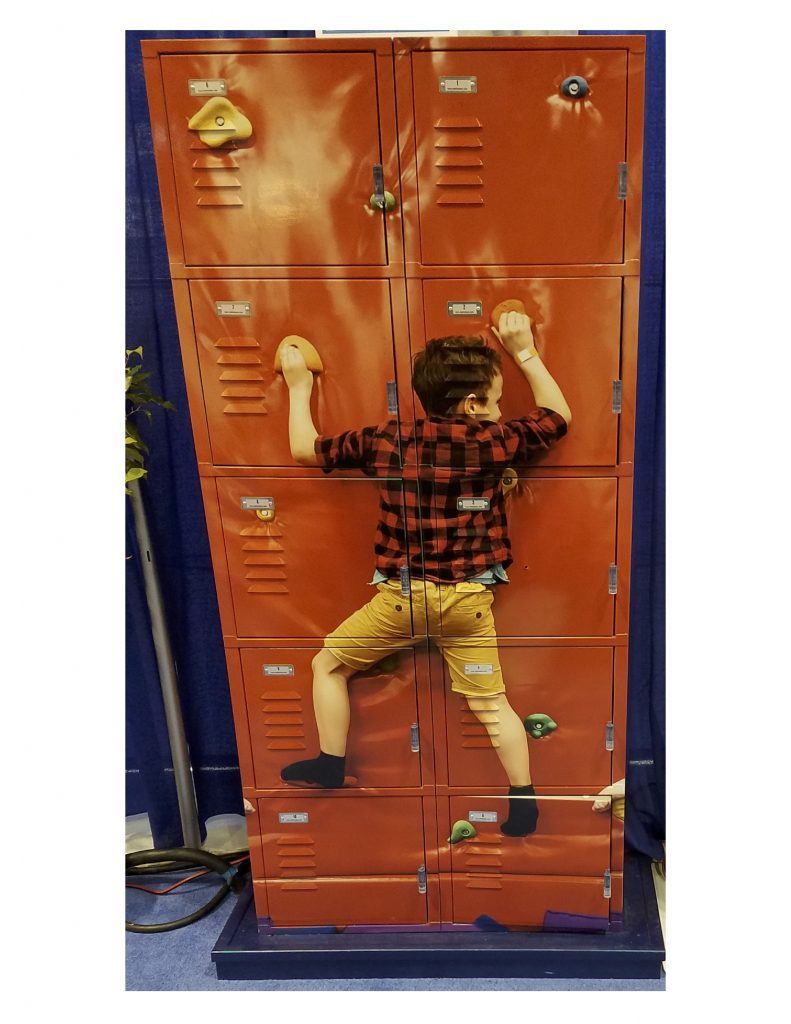 Personalized Locker Cabinet Wrapping Available
KEY BENEFITS
Improves Guest Satisfaction
Reduces Employee Cash Handling
Eliminates Long Lines & Waits
Locker Cabinet Wrapping Available
Increases Locker Revenues
Lease or Direct Purchase options available